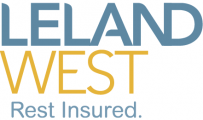 Leland West Classic Car Insurance – Agreed value insurance for classic sports cars, collectible cars, exotic cars, antique cars, trailers, street rods, special interest vehicles, kit cars, race cars and replicas. Leland-West.
Twenty years ago, we pioneered the limited-pleasure-use car insurance policy for enthusiasts. Classic car insurance is all we do!
We cover exotic cars (new and old), vintage cars, race cars, street rods, muscle cars, race and tow-behind trailers, antique cars, replicas, kit cars, unregistered and specialty vehicles (Porsche did, after all, make a tractor).
Modifications? We're even mod-friendly.
Our pricing recognizes your limited use. Why pay for coverage you don't want? Our collector car insurance policies are packed with features you actually need.
U.S. Postal Service:
Send mail to:
Leland-West Insurance Brokers, Inc.
P. O. Box 26420
Fresno, CA 93729-6420
Express Courier:
Leland West Insurance Brokers, Inc.
410 W. Fallbrook #213
Fresno, CA 93711