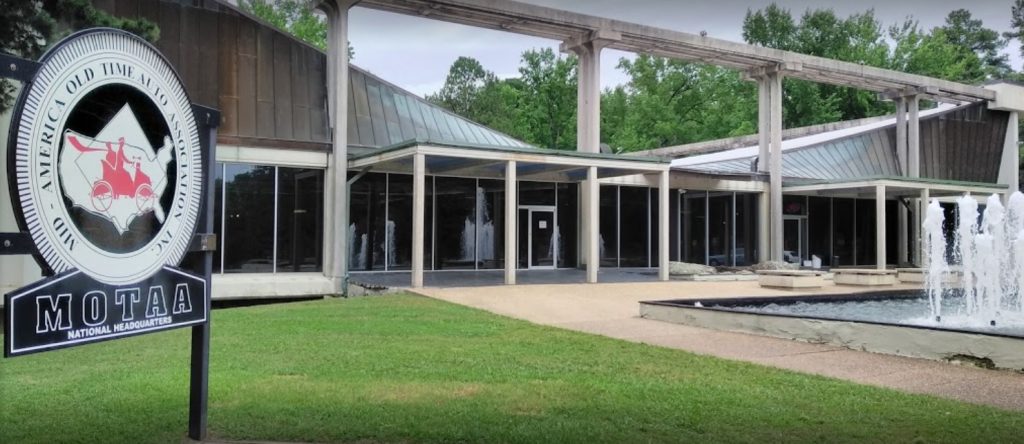 The Museum of Automobiles located atop beautiful Petit Jean Mountain in central Arkansas! The museum is home to the only Climber automobiles known to exist with the 1923 Climber Touring on display. Drop by and experience this unique part of Arkansas' automotive heritage! In addition to the Climber, there are more than 50 vehicles on display ranging from a 1904 Oldsmobile French Front to a 1967 Ford Ranchero. Most of the vehicles date to before 1950.
Winthrop Rockefeller founded the Museum of Automobiles, opening on October 18th of 1964. Fans of the late Governor will be delighted to see his 1951 Cadillac that he drove to Arkansas in 1953 when he made the state his home; his 1914 Cretor's popcorn wagon; and his 1967 Cadillac with a sterling-silver Santa Gertrudis hood ornament.
Join us any day of the year (except Christmas) between 10:00am and 5:00pm for a tour through a part of America's automotive history!
Hours, Rates, Map
10:00am to 5:00pm daily
(Closed Christmas Day)
The Museum of Automobiles is open year round, 10:00am to 5:00pm, closing only on Christmas Day.
Museum admissions (taxes included):
Adults: $10.00
Seniors (ages 65 & over): $9.00
Students (ages 6 to 17): $5.00
Ages 5 and Under accompanied by an adult – Free!
Admission rates are discounted for groups of 15 or more: Adult admissions are reduced to $8.00 and Students to $4.00. Admissions for the tour host and bus driver of adult bus tour groups are complimentary. Let us know when your group is coming and we will be looking for you!