Listing Location > Directory
---
Superior Auto Image was established in 2010. Our strong, sustainable business model, built on our focus on service, enables us...
Collision Repair and Paint / Colorado / 424 views / Popular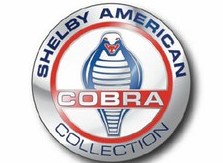 The Shelby American Collection celebrates the rich heritage of the Cobra, Shelby Mustang and Ford GT 40 cars that...
Forney Museum of Transportation
The Forney Museum of Transportation is a one-of-a-kind collection of over 600 artifacts relating to historical transportation. It began...